sigh.. hey there
this week has been pretty ridiculous when it comes to classes/homework/studying.
there really is not even time in a day do get everything done.
anyhoo..
I rarely use any other colors than brown when I'm doing my daily look.
But I changed things up a little yesterday since I had some extra time in the morning and here's what I came up with.
I don't ever use green, but every time I do, I'm always pleasantly surprised with how good it looks.
enjoy =]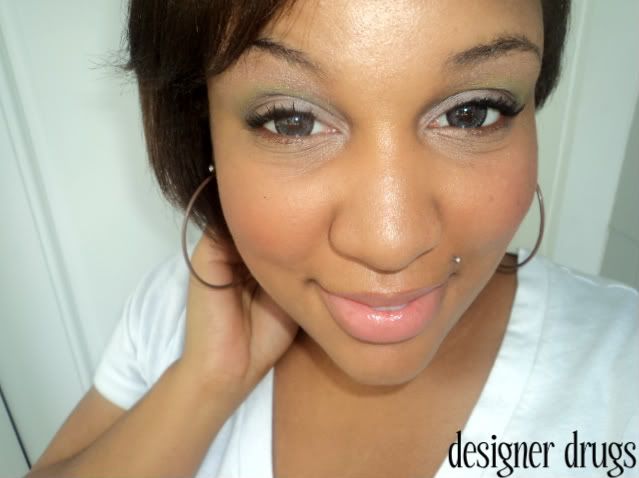 FACE
Rimmel Fix & Perfect PRO Makeup Primer
Maybelline FITme! Liquid Foundation in Caramel
Revlon Photoready Liquid Foundation in Caramel
Benefit Powderflage
NYC Translucent Powder
NARS Powder Blush in Amour
Too Faced Shadow Insurance
NYX eyeshadow in True Taupe
NYX eyeshadow in Light Green